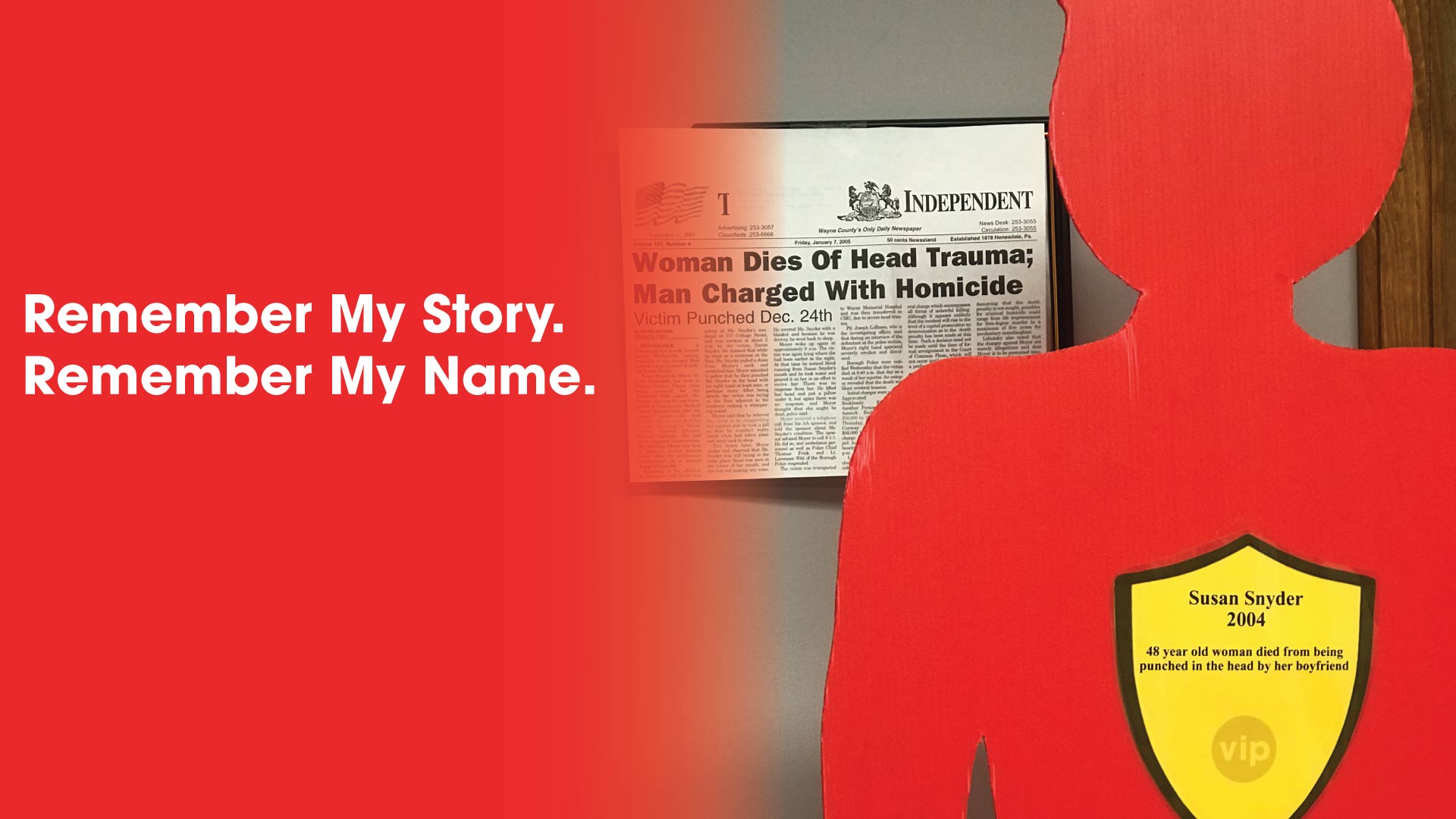 30 years ago, the Silent Witness Initiative was born in Minnesota, by a group of female artists and writers. They created life-size silhouettes, in red, to represent each individual homicide of a woman who was murdered by her partner. A silhouette was also created to represent all of the fatalities that were uncounted, unsolved or erroneously ruled accidental. These silhouettes were displayed to commemorate these domestic violence homicide victims, while also raising awareness on the growing homicides of women by their partners.
In 1994 this became a national initiative. Within a year, 800 Silent Witnesses were created representing 17 states. That was just the beginning…
Victims' Intervention Program began its own Silent Witness Project, with the help of a hotline volunteer and her husband who created the Wayne County silhouettes. During October, Domestic Violence Awareness Month, the project is displayed at the Wayne County Courthouse.
Currently, the Wayne County Courthouse is home to 18 shields, ten of which are adorning the chest of red silhouettes, each shield representing a resident who has been killed.
Fatality reviews typically show that 90% of domestic violence homicide victims never had contact with a hotline worker or local program. It begs the question why? Did the victim not know about the resources available, was the victim too controlled to be able to reach out, was the victim too fearful? It could be a number of things.
As a result, to combat this, Pennsylvania began a Lethality Assessment Project, based off the successful Maryland Lethality Assessment Project. Wayne and Pike Counties participate in the PA Lethality Assessment Project. This is a Project where VIP partners with police departments in an effort to make immediate contact when an officer is on the scene of a domestic violence call. At the very least, victims will become aware of the services available.
How can you help? Use YOUR voice to spread the word about VIP and our services, you never know who is listening.
The Silent Witnesses will be displayed in the Wayne County Courthouse throughout the month of October.