Dear valued friend and donor,
Cameron* woke on Thanksgiving morning. Things were different this year. This was not her bed, this was not her room, and these were not her things. Cameron was in a Domestic Violence Shelter. Her Mom sought out safety the day before from a very violent and controlling man.  Cameron knew things were going to be very different this year.
Over the course of the next few weeks, Cameron and her mom would face many challenges while rebuilding their lives. It is difficult in a Domestic Violence shelter to even know where to begin to rebuild a life.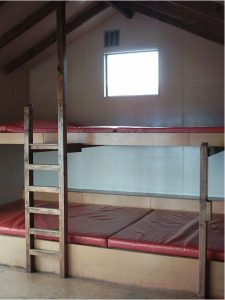 Today, due to your donation and continued support, Cameron sleeps in her own bed with her favorite stuffed animal, Mr. Woodchuck, and is safe with her Mom. She is in the 1st grade and wants to join gymnastics.
Through your donations Cameron and her mom had a safe place to go, and found the help and support they needed to rebuild their lives.
Your contributions are what made this story and so many others like it possible! We helped over 1,000 people like Cameron and her mom thanks to your support in this year alone. You can help us reach another 1,000+ in the 12 months to come.
Donations around the holiday season are especially critical because they help us continue to pay our bills so our advocates can help clients while the federal and state governments are away on break.
The funds you give now provide warm meals on winter days.
Your holiday generosity means the difference between a survivor spending the night uncomfortably in their car, turning the engine on for 15 minutes every few hours to prevent freezing to death, and sleeping safe in a hotel room.
With your gift this December, we're able to GUARANTEE that someone is there to talk to in the dead of night. To ease a survivor into shelter. To sit with them in the hospital or at the police station, and comfort them while they relive their most traumatic experience to the authorities at 3 a.m. on nothing but adrenaline and panic. With your help, we can ensure that when the phone rings at midday, midnight, and every time in-between, the caller is met with a compassionate "Hello, this is VIP. How can we help?"
Thank you for all the help you've given us in the past. We look forward to working with you again in the future!
Warmest Regards,
Randi Bannon, Executive Director
P.S. Cameron and her Mom are in a much better place now thanks to the help of donors like you. But there are so many more who are still trapped in abusive cycles. Help us help the countless others still living their worst days.